The "I Got Caught" hashtag is not the newest, but we think it is such a classic that we had to bring it back. As you probably know, these tweets are from #Hashtags, one of the most popular segments on The Tonight Show with Jimmy Fallon. In this part of the show, Twitter users share stories on the topics Jimmy proposes before the show. Most of the time, the stories are hilarious. So this time, Jimmy Fallon got on Twitter to ask his followers for their best stories with the hashtag #IGotCaught. Everyone responded with stories about being caught red-handed doing something funny, quirky, or forbidden. Today we compiled some of the most amusing responses to this cool trend.
Talking to your plants while watering them
There are many reasons why some people like to talk and even sing to their plants. It has been proved that talking to plants can help them grow faster. And it is also great to have some company, especially if you feel a little bit lonely at work.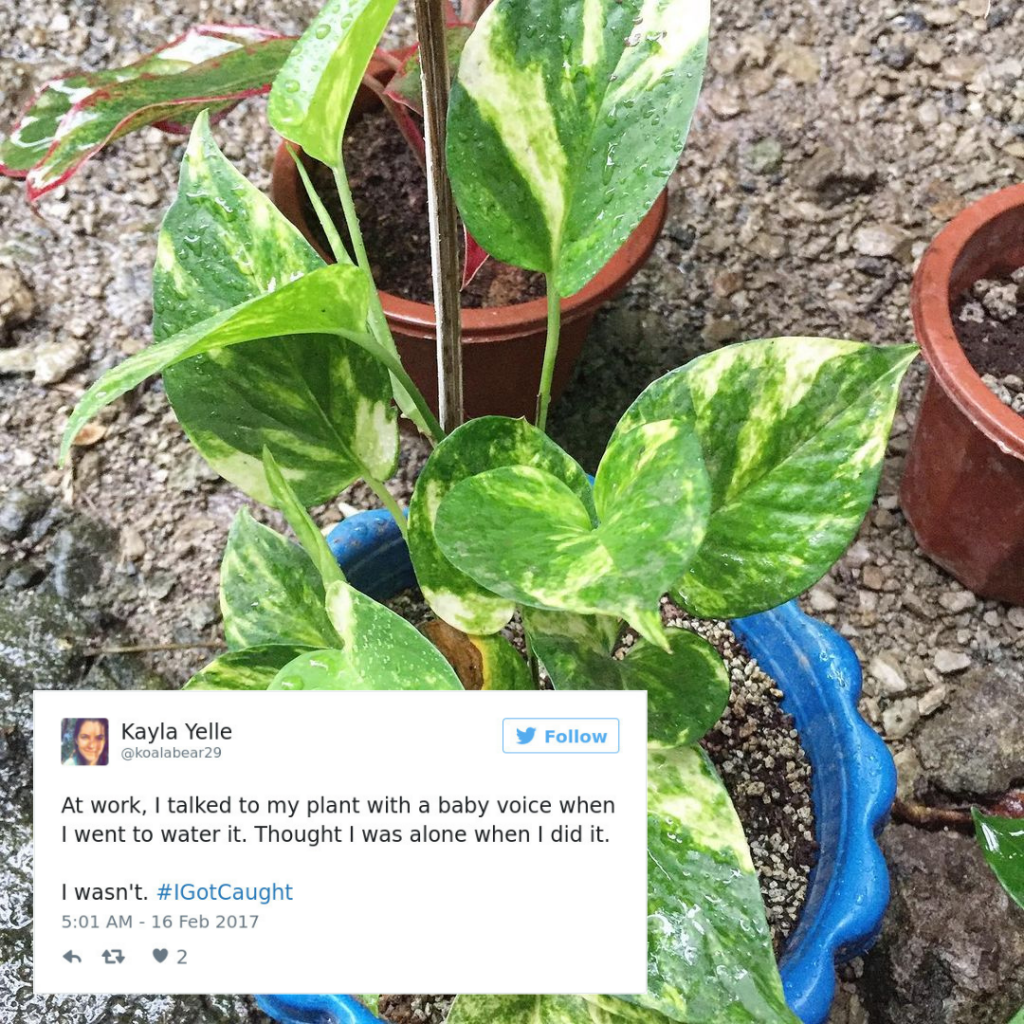 @koalabear29 should not feel ashamed for talking to her plant, even if it looked weird to passers-by. According to science, she was helping the plant grow healthier and having a little fun by herself. Her colleagues might not find it as normal as she did, but we have her back.