Sending the wrong text to your date
Going on a first date can be awkward. It might end up great, but you can also find yourself in a pretty uncomfortable situation. Maybe there is no chemistry between the two of you, or worse, you might realize you do not even like the person sitting in front of you.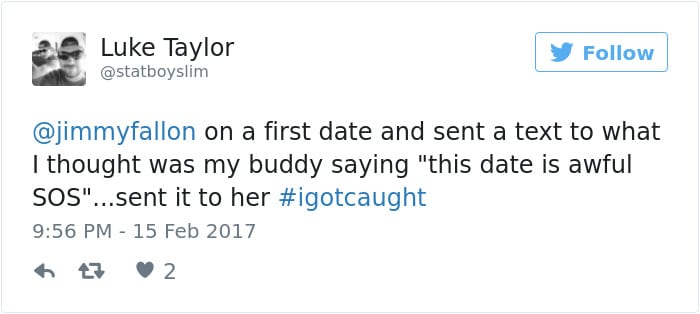 Anyone can find themselves stuck on an awkward date. In these cases, the best thing to do is text one of your friends to pick you up. But beware that you do not make the mistake Luke Taylor did, and you do not send it to the person you are dating!