Her crush overheard her screaming with joy after their phone conversation
There is nothing more exciting than going on a date with your crush. The nervousness of waiting to be asked out by that special person is a unique feeling. But when it happens, you get this sudden fear of looking awkward or dumb, and you do not know how to react.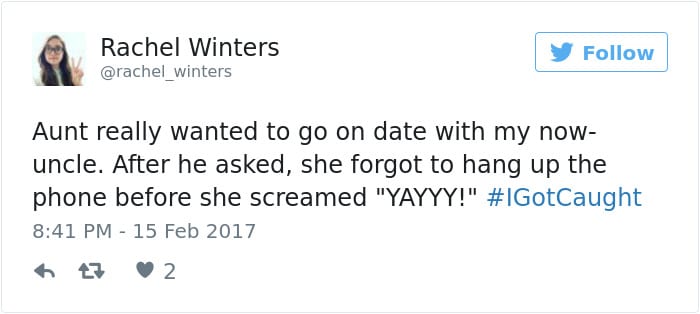 This is what happened to Rachel's aunt. She was so excited to go on a date with this man that she could not wait to hang up the phone to start celebrating, so her crush could hear her loud "yay!" of celebration. Fortunately, we already know that this awkward story has a beautiful happy ending.