As a supermodel, one would expect Heidi Klum to always look sexy and glamorous, but it turns out she takes Halloween too seriously to dress like a sexy bunny. Ever since her leather and spikes look in the year 2000 generated amazing responses, Heidi has remained committed to topping her costume every Halloween to wow her fans. Here are five of Heidi Klum's best Halloween costumes throughout the years.
2021: Zombie Halloween
After canceling her signature Halloween for the second time in a row, Heidi took the internet by surprise. Talk about a legend! She made a short film– spooky and complete with all the horrors of a Halloween show. 
In the film, the "dead" Heidi rises from her grave and tries to resume her old life as a mother. With the peeling skin, flashing eyeballs, and overall I-used-to-be-dead vibe, fitting in with your human family as a zombie will definitely be slightly hard.
2018: Fiona
If Santa ever wanted to take a break, Heidi would be a perfect substitute because she's just as good at surprising people with delight worldwide. In 2018, when everyone thought she'd turn up as a Star Wars character, the model decided to blow our minds.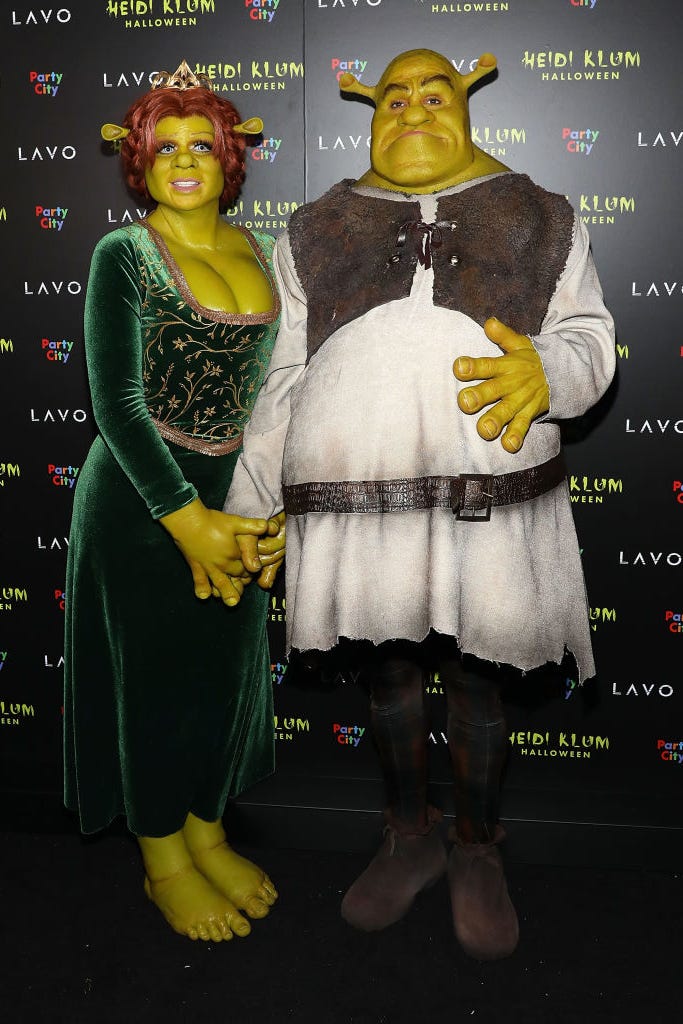 Cloaked in a complete Fiona outfit from "Shrek," where you couldn't even spot any part of her, Heidi completely stole the show. Her husband, Tom, wasn't left behind either, as he was the perfect Shrek. Talk about a power couple!
2016: Heidi Klum
Which celebrity has the audacity to turn up as his/herself for Halloween? Heidi Klum! She knows just how much of a legend she is, and in 2016, Heidi showed up as herself with several lookalikes.
With the help of makeup, genetics, and matching outfits, Heidi cloned herself five times for that year's Halloween. Some were disappointed, but we say it was a genius move (and a pity for anyone looking for her on the dance floor).
2011: Human body
Imagine this: you are at a Halloween party, and the muscular system suddenly walks in. This was the fate of everyone at the 2011 Halloween party Heidi visited. Even though she looked like her skin was peeled off, Heidi was the perfect guest.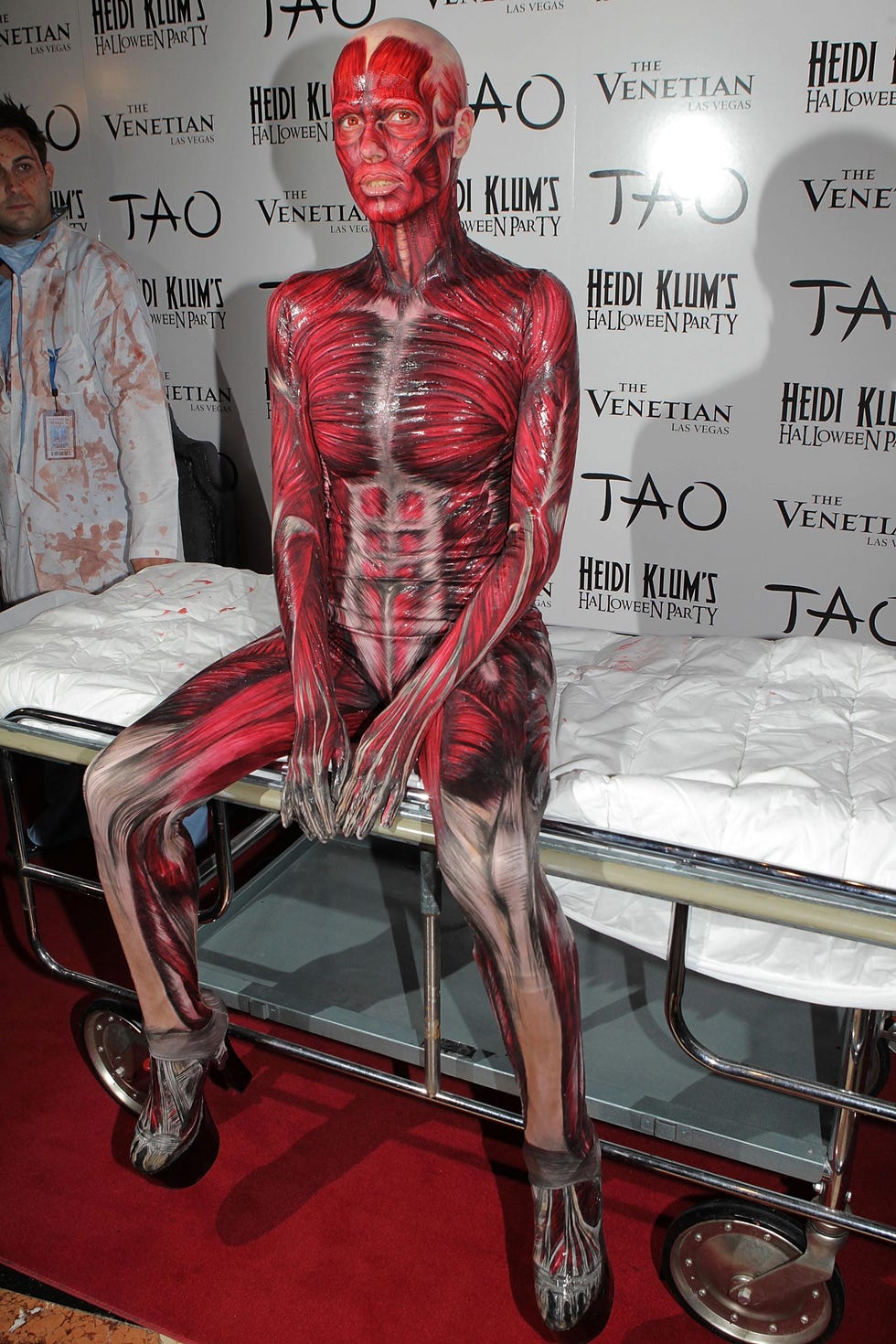 And despite being completely invisible in it, Heidi decided to call this costume the "visible woman." Behind-the-scenes shots of her getting ready show just how much work goes into executing these mind-blowing costumes year after year.
2006: Forbidden Fruit
In 2006, Heidi and Seal showed up as Eve and the Forbidden Fruit. If you think Heidi was Eve, think again. In an unbelievably humongous outfit and a perfect makeover, Heidi was the best depiction of the forbidden apple.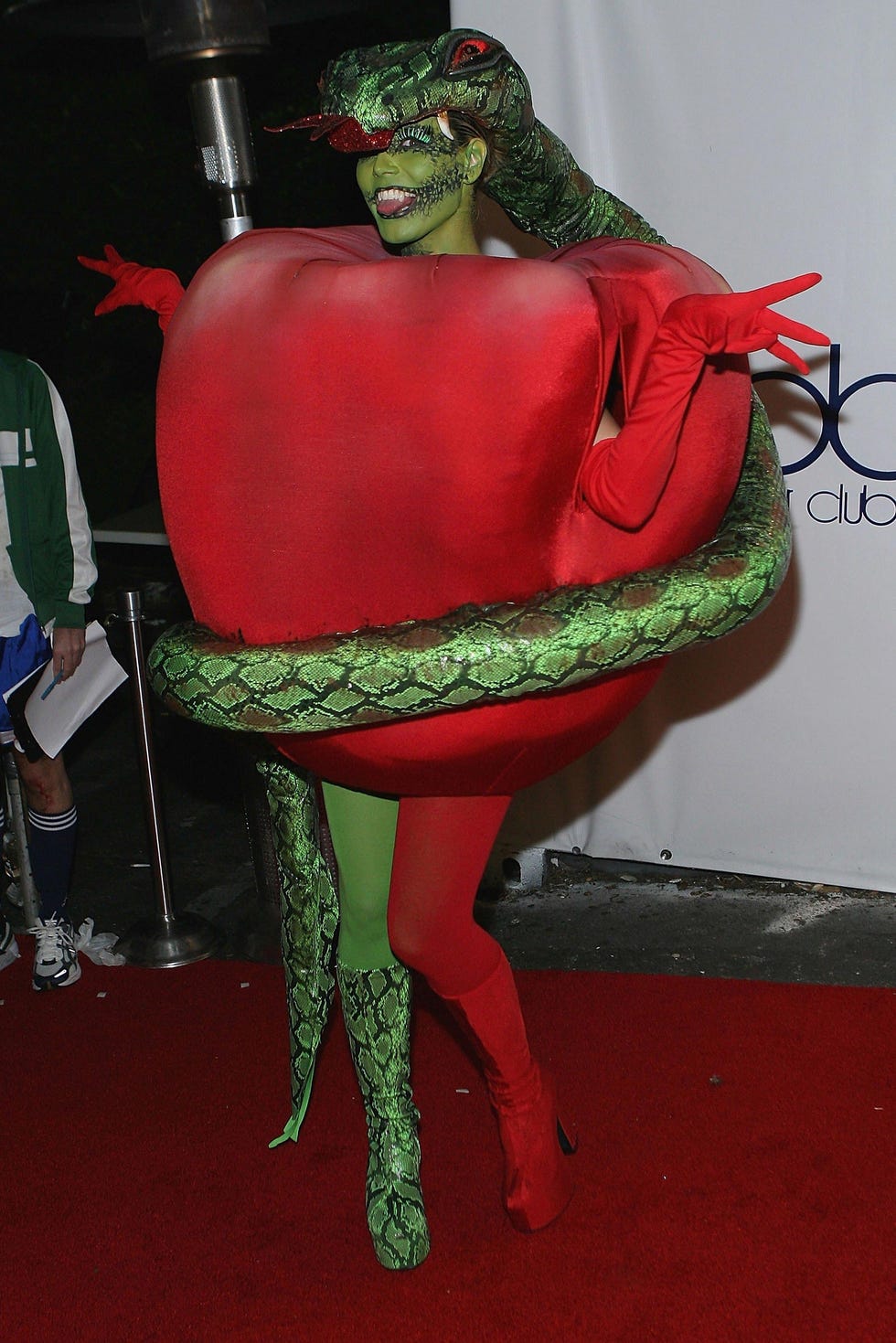 Everyone wondered why she chose such an outfit, but the confusion was soon cleared when she announced her pregnancy. Unable to sit, fit in a car, or drink water, it was the ultimate show of Heidi's commitment to Halloween.