Tattoos are a beautiful expression of art. There are many reasons why people get tattoos: they can complement a person's aesthetics, represent a pleasant memory, or even be part of someone's culture. But they are not the same for everyone; tattoos can also work as a therapy to heal some personal wounds. Some people have scars on their skin that they wish would go away. That is where tattoos come in. Even though it is impossible to get rid of these marks completely, some skilled artists can cover them with beautiful tattoos. It can be a big step forward for these people to see their scars turned into literal works of art. We hope you enjoy the following transformations.
This little birthmark got turned into a scary ghost
Being able to laugh at yourself is a necessary skill to heal emotional wounds. This next image is an excellent example of that. This person decided to turn a rather big birthmark with a few small tattoos that do not cover the full mark but give it a cute look.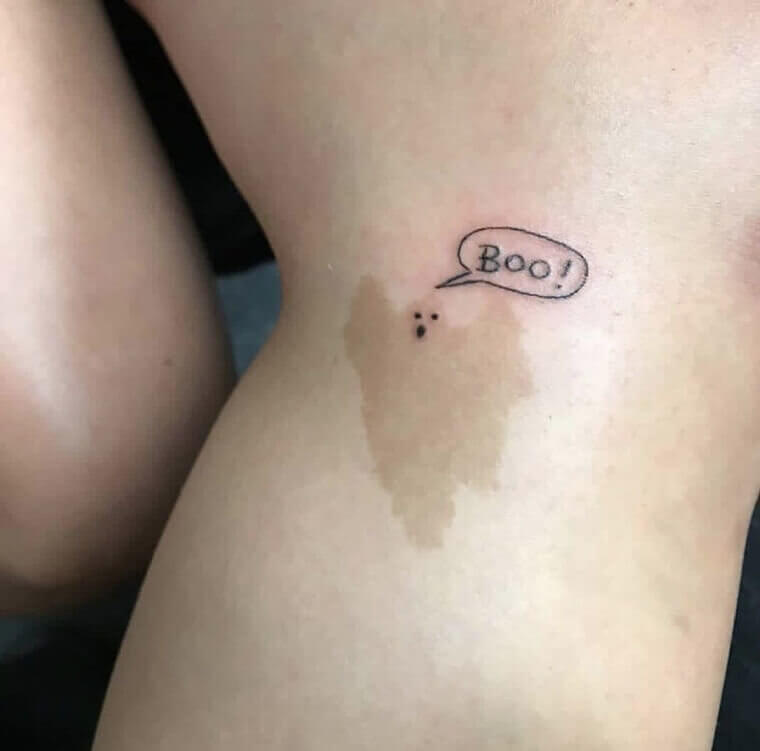 Just by adding two little eyes and a mouth, this artist was able to turn a birthmark into a spooky ghost. The final touch for this genius idea was to add a text bubble that simply says "Boo!" Not only is it adorable, but it is also a good idea to avoid covering the whole mark.