When people are in a loving relationship, they might decide to get married. But before the emotional rollercoaster of the wedding day, there are many previous steps the couple goes through. Choosing the venue, the dress, and even the food is crucial to ensure everything will be flawless. The sad part is that wedding planning is not foolproof. Sometimes, things do not go as planned. There are many issues the couple can encounter on this day, like attention-seeking mothers-in-law, embarrassing wardrobe accidents, and even hilarious slips and falls that end up caught on camera. Today we will show you some funny examples. We hope that all the grooms and brides we are about to see were able to work through these problems in the end.
Some people party hard, to the point of ripping their pants
Wardrobe malfunctions can happen anywhere and at any time. Weddings are not the exception. Every event should have an emergency kit with thread and needles to quickly fix these issues. You better hope that there is not a photographer on site.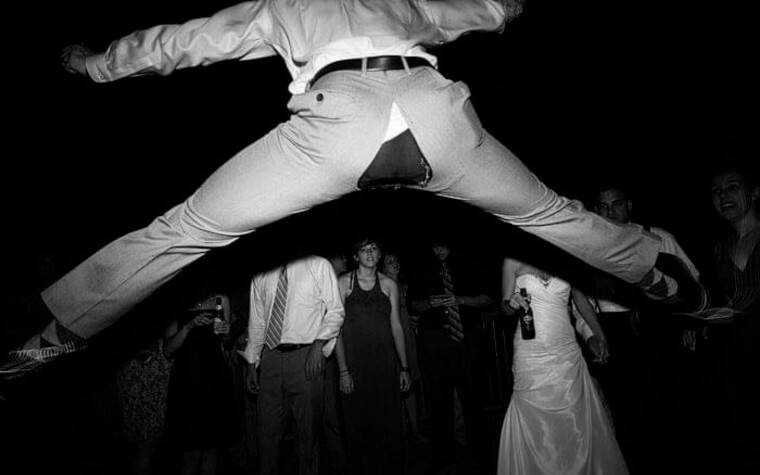 This picture was taken exactly at the right time. Not only is this a snap of an embarrassing moment, but also an indicator of how good the party was. And now, the couple has this great memory in their wedding album forever.