The internet is a universe of its own. It's easy to get lost in that neverending source of funny videos, pictures, and stories that people share from all around the world. Once in a while, we can all stumble upon a post that radiates second-hand embarrassment. Yet, that's when we have to remember that we all make mistakes from time to time, and awkward moments like these are doomed to happen to everyone. The important thing is to learn from those errors and be better every day. Sometimes, we can recognize those mistakes more clearly when we see them in someone else. And that's the whole point of this article, to see some funny and relatable mishaps that can help us learn a thing or two.
This woman made a barbecue inside
Who doesn't enjoy a nice cookout in the summer? Grilling a few corn cobs and beef patties sounds like an awesome plan. But the best part of a cookout is spending the day with your friends or family in the sun, at least for most of us.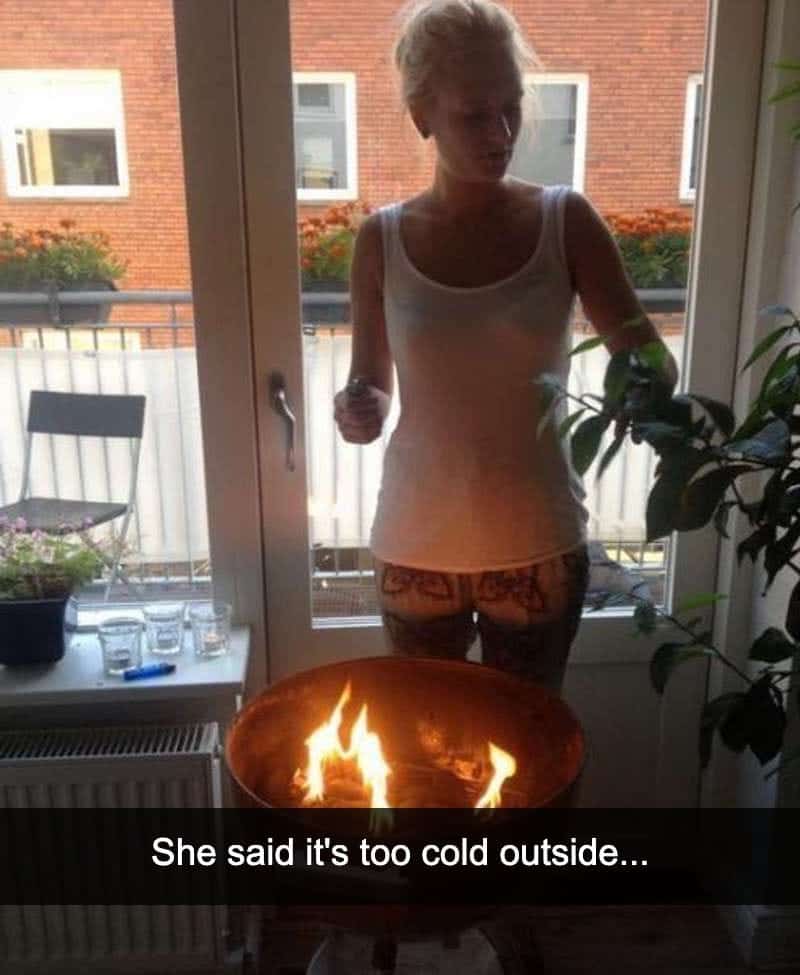 It seems like this woman couldn't enjoy grilling outside because of the cold. So, of course, she had to finish the barbecue inside. Not only is this ridiculous but it's also super dangerous to the point where you could burn your whole house.